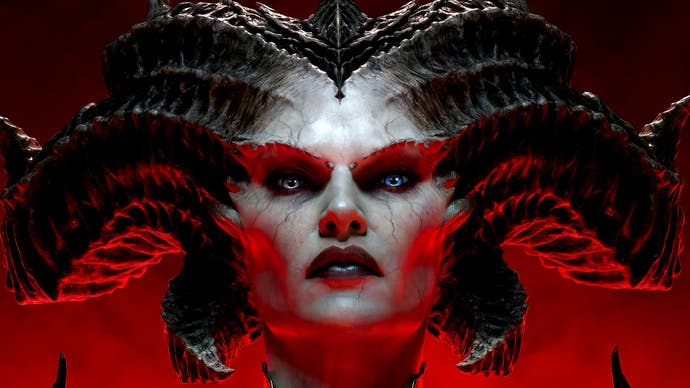 Blizzard's latest game, Diablo 4 is under a DDOS attack by an unknown group. The Diablo 4 servers are down and the tensions are up!
Diablo 4 servers were hit with a DDOS attack earlier today completely crashing the servers. Players were unable to login and those in-game were hit with massive latency spikes that left the game unplayable. It's the weekend and everyone looking forward to a chill Sunday of grinding were hit with a caution message on Diablo IV's main page. The message was sent by Blizzard itself, and confirmed the existence of a DDOS attack.
What is a DDOS Attack?
A DDOS attack is a very common e-attack that is carried out by a group of users with malicious intent. The servers of the service will be overloaded with data and requests which will in-turn block traffic and reduce the overall functionality.
Stopping a DDOS attack sounds pretty straightforward, but in practice it's not quite so. The malicious spam data has to be re-routed before they enter the servers or they need to be completely blocked out by a firewall filter. Since the attack is carried out by a group of hackers, it's not easy to block everything that's thrown at the servers without halting legitimate traffic as well.
Diablo 4 Servers
The Diablo 4 servers were completely down for almost eight hours as the engineers at Blizzard attempted to rectify the situation. There were several updates posted by Blizzard through their official Twitter account informing players of the progress.

The first update was posted almost three hours after the issues first started to roll in. Players were ranting on their socials about how they are unable to play the game on the weekends. A survey carried out during Diablo IV's Beta shows the average player age to be slightly higher than other games which means that it's mostly populated by adults. Since the weekend is the only time most adults get to enjoy their free time, 6 hours of downtime is a massive dent in their playtime.
However, the follow-up updates shows how they have identified the attack and are working with "all hands on deck" to get things back on track. Blizzard is currently actively monitoring the attack and are taking precautions to prevent similar attacks. As of now, Diablo 4 servers are back online and are functioning as usual.
We would take a moment here to advise our readers to not be harsh on the Blizzard tech department as none of this is their fault. The fact that they managed to fix the situation in the span of a few hours on a Sunday is impressive nonetheless. Once again, this friction shows how Diablo IV is one of the best RPG games in the market! It really isn't a Diablo game without a bunch of hackers bringing down the servers for fun! If you are facing any issues with the Diablo 4 servers, please visit Blizzard's support page for some extra help,